About Unite Lebanon Youth Project (ULYP)
Unite Lebanon Youth Project (ULYP) was founded in 2010 with the mission to empower marginalized children, youth and women living in Lebanon today with the skills and knowledge they need to become active agents of change for a better tomorrow.​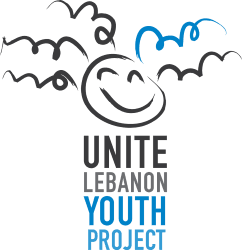 Program Description 
Change supports over 300 secondary school students to help them achieve and develop, both academically and personally, to feel confident and prepared for their future. Change addresses the barriers that include lack of counseling services and access to preparatory / bridge programs for refugees. It provides guidance, motivation, and academic support for over 300 11th grade refugee students to stay and succeed in school. It focuses on building the necessary skills and knowledge to pursue post-secondary education and afterwards, employment. Students are also exposed to exam preparation, to date over 80% attained higher grades after the first year. In addition to the academic support, students are exposed to real world skills; such as time management, problem solving, life skills, self-confidence and more. The Change program is implemented in three centers in Beirut, Saida and Mount Lebanon.