Abdul Aziz Al Ghurair Refugee Education Fund COVID-19 Response to Education
H.E. Abdul Aziz Al Ghurair launched the Abdul Aziz Al Ghurair Covid-19 Online Learning Fund for Refugee Education. This emergency fund is dedicated to supporting educational solutions in response to the COVID-19 pandemic that is undermining education for the refugee children and youth. The reality is that as measures are being put in place to stop the spread of coronavirus, education for refugee children in Jordan and Lebanon is being severely undermined.  ​
The fund focuses on the gaps and challenges of the most vulnerable refugee and vulnerable youth in Jordan and Lebanon. It aims to reach 6,000 adolescents and youth ensuring the continuity of their education during the current crisis.​
Online learning has become the new norm to ensure the continuity of education for millions of​ students across the world, and we know that access to this modality of learning is restricted for too many refugee communities.​
H.E. Abdul Aziz Al Ghurair
THE EMERGENCY FUND REACHED OVER
8,044
REFUGEE AND VULNERABLE STUDENTS IN JORDAN & LEBANON ​
INCREASING THE OVERALL REACH OF THE REFUGEE EDUCATION FUND TO
62,135
REFUGEE AND VULNERABLE STUDENTS IN JORDAN, LEBANON & THE UNITED ARAB EMIRATES​
CONTINGENCY PLANS
Our partners on the ground conducted assessments and COVID response plans are implemented based on data collected from the field. 8 of our 10 partners were successful in ensuring students are engaged in online learning during the pandemic.​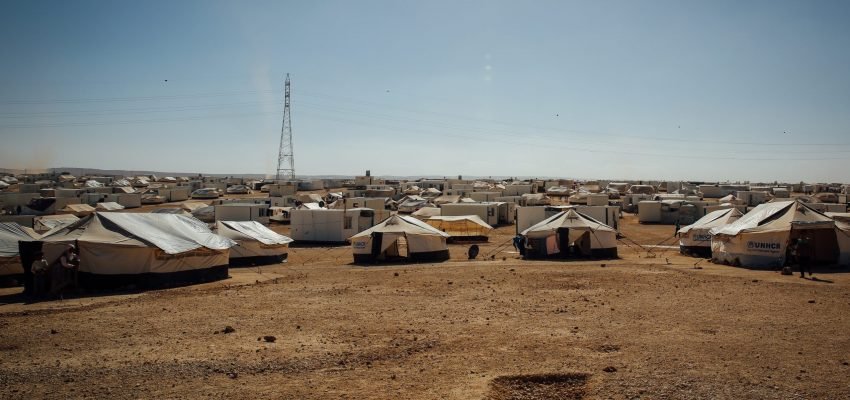 KEY CHALLENGES & BARRIERS IDENTIFIED BY PARTNERS

​
Teacher Preparedness​
Teachers are not effectively prepared for the online education environment. They are in need of appropriate skills on how to design, deliver and interact with students online.​
Gender Digital Divide ​
The digital divide adversely affects gender gaps in education, violence and higher risk of female drop-outs. The result is girls are left behind and cultural norms dictate that online learning remains in the male domain.​
Digital Divide​
Access to the Internet and devices has become essential for most of us in our everyday lives, for most of us, we don't think of it, but for refugees, high costs of connectivity and devices denies them access to education during the pandemic, putting them at higher risk of being left behind.​
Increased Poverty​
Over 80% of refugees in Jordan and​ Lebanon live under the poverty line. The additional costs associated with online learning are coming at a time when many parents are facing a loss of income, the lockdown caused refugees to lose their daily wages.​